4 Unique RV Camping Adventures with Harvest Hosts
Have you wondered if Harvest Hosts is worth it? Me too! So, on my way home to Minnesota from the Upper Peninsula of Michigan I made 4 overnight RV camping reservations at 4 different Harvest Hosts locations to find out.
This was my experience camping at a brewery, a pizza farm, a hideaway, and a fish farm.
A Brewery Escape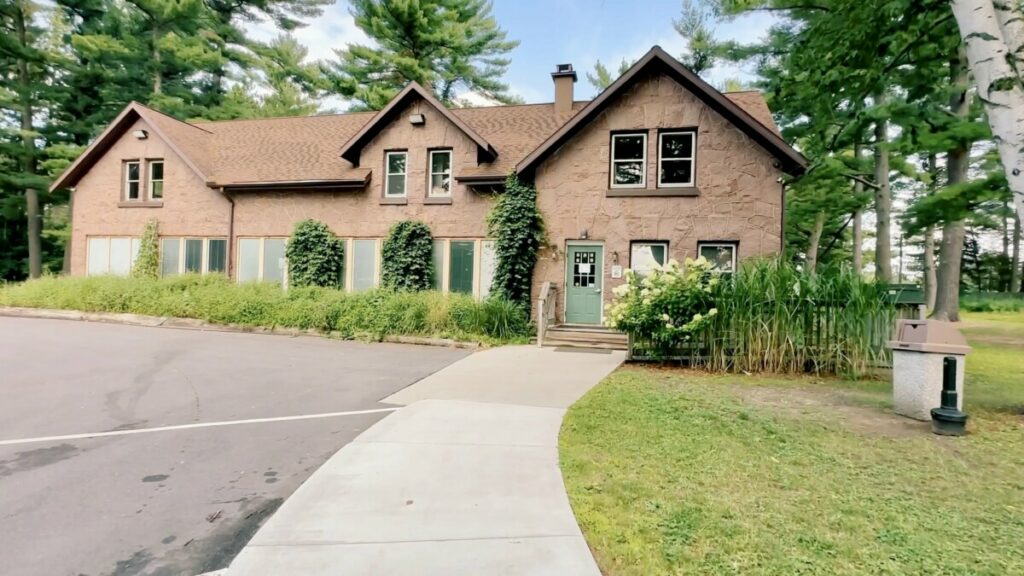 My first Harvest Hosts destination is an unexpected one – a brewery. This Brewery was nestled within the remnants of a 1940s DNR ranger station with charm and character.
As I pulled in, this location seemed to be the perfect blend of nature and entertainment. I was there on a Friday night and they had live music outside and there was a fun ambiance.
Besides listening to great music my second favorite part about camping at this brewery was the wood-fire pizza they had.
This experience marks my initiation into the world of Harvest Hosts camping, with the anticipation of more surprises ahead.
Farm Nostalgia
The next night I camped on a farm.
This was a fun experience for me because it brought back fond memories of my childhood because I grew up on a hobby farm.
But this farm was special because it is a pizza farm. During the summer weekends, the farm bakes homemade wood-fired pizzas using fresh produce from their farm. This was some of the best pizza I have ever tasted.
It was nice to see pigs and young chickens. Although we raised beef cattle at my home farm this experience rekindled memories of my upbringing.
A Hidden Oasis
A hideaway awaits as I continue my journey.
Upon arrival, I was struck by the uniqueness of this location. There was so much to do and see including a dragon crafted by local artists and an old school bus.
But, this Harvest Hosts camping location was different than the others I stayed at because it had actual campsites and each one had electric hookups.
The property owner's creativity shines through because this hideaway has a newly remodeled barn which he converted into a venue for wedding parties, family reunions, and other large social gatherings. The surprise of an outdoor brick oven and live music stage added an unexpected layer of excitement to this already enchanting hideaway.
The Fish Farm Experience
My final Harvest Hosts destination took me into uncharted waters – a fish farm. I'm immediately captivated by the picturesque scenery surrounding the fishery.
Here, rainbow trout are the stars of the show.
I learned about the meticulous care that goes into raising these cold-water fish, and I was intrigued by the idea of fishing in the property's ponds. The owner's passion for fishing is evident as he shared insights and introduced me to their delectable smoked trout spread.
I took fresh fish home to enjoy later and this was a true farm-to-table encounter that left a lasting impression on me.
Harvest Hosts Review
From brewery camping to farm retreats and fish farm exploration, Harvest Hosts offers overnight RV camping at business locations with unique experiences. Each location provides unexpected surprises.
As I head back to Minnesota, I carry with me not just memories, but a newfound appreciation for the diverse camping experiences Harvest Hosts offers.
I highly recommend Harvest Hosts for overnight RV camping!
Harvest Hosts Coupon Code
💙💛💜 Use my affiliate Harvest Hosts coupon code to save 15% on your Host Hosts membership here: https://randisadventures.com/harvest