Shopping for a portable lightweight folding camping table on Amazon can be a daunting task, given the myriad of choices available. To help you navigate through the options, I've personally tested and reviewed four camping tables, including one that wasn't on Amazon's bestseller list.
In this article, we'll delve into the features, pros, and cons of each table, all priced under $50 (at the time of writing this article).
Coleman Outdoor Folding Table: Amazon's Bestseller
The Coleman Outdoor folding table secured the second spot on Amazon's camping table bestseller list, at the time of this article. It's the most budget-friendly option among the four. This table, although designed for two, can comfortably accommodate four people. The aluminum-coated tabletop and stretchy cables for easy folding make it stand out. Despite its affordability, it boasts a remarkable weight capacity of 100 lbs. However, there's a small quirk when lifting it from one side, so take note of that.
Coleman Mantis Camping Table: Cool and Functional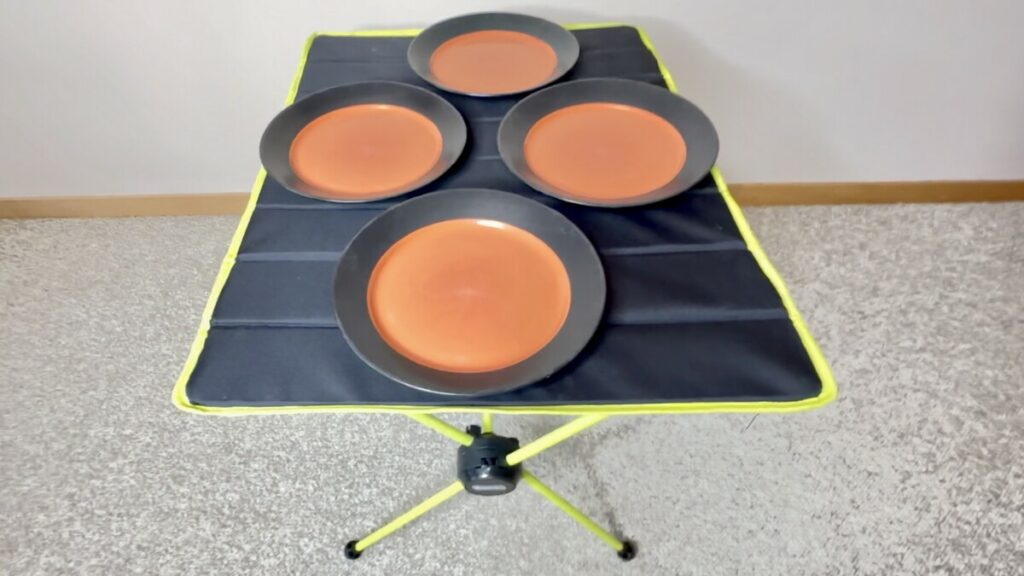 The Coleman MantisCamping Table, not featured on the bestseller list, caught my eye with its unique design and functionality.
Suitable for four people, it has a fabric tabletop with a lightweight plywood layer. Sturdiness is ensured with rubber-rounded feet. Setting up and tearing down is easy, and the inclusion of bungee cords inside the frame adds convenience and keeps the legs attached to the frame.
GCI Outdoor Compact Camping Table: Lightweight and Practical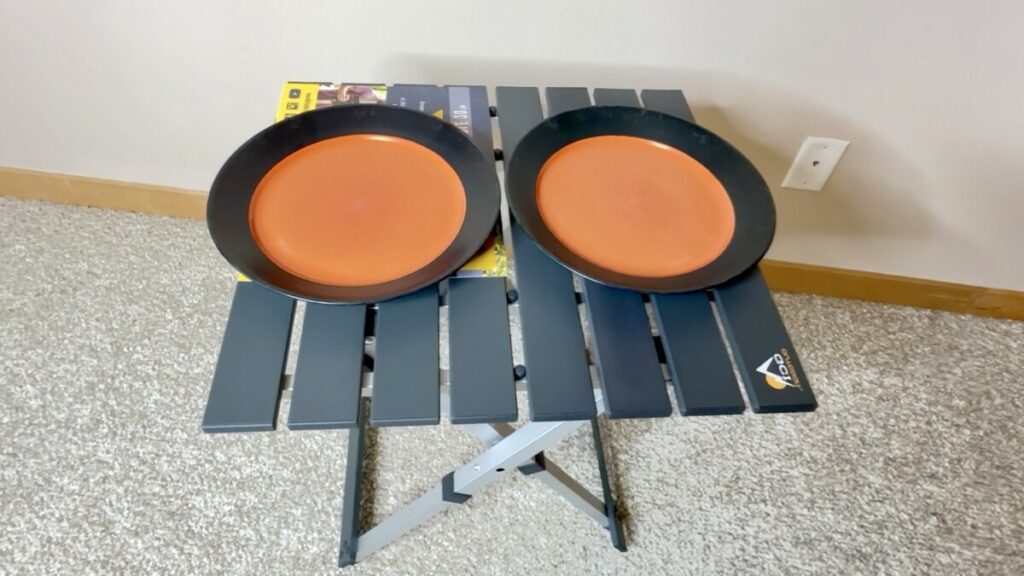 Ranking ninth on Amazon's bestseller list is the GCI Outdoor Compact Camping Table. With a plastic tabletop, it's easy to clean and the most lightweight among the four.
Ideal for one or two campers, it sits lower to the ground, so chair height matters.
Despite its lightness, it can hold an impressive 60 lbs. Setting it up is straightforward, but be prepared to use both hands when folding due to pegs on both sides. While lacking a carry bag, its 4 lb weight allows for easy carrying with just a handle.
LeadAllway Camping Table: Innovative Features
The LeadAllway Camping Table holds the 30th spot on Amazon's bestseller list. It stands out with unique features not commonly found in camping tables.
The canvas material tabletop has a slight bounce and can support up to 28 lbs.
Noteworthy features include built-in cup holders, extra storage space, and a side pocket. Unlike the others, it has a stainless steel frame, adding to its sturdiness. Weighing 6.6 lbs, it's easy to handle, but a shoulder strap in the design would be a welcomed addition.
Conclusion
Choosing the right camping table depends on your specific needs and preferences. Whether you prioritize budget, unique design, lightweight construction, or innovative features, these four options on Amazon offer a range of choices.
Consider the size, weight capacity, and additional features that align with your camping requirements.
Shop all portable camping tables on Amazon here: Amazon portable camping tables
Happy camping!