Get ready to make "extra special" camping memories at the upcoming 2024 Randi's Adventures "Wanna Camp Together" meetup!
I've said this same thing for the past two years, but touring the Xtreme Outdoors factory in Pennsylvania is going to make this an extra special event!
Are you ready to camp together, make new friends, reunite with past buddies, learn from each other, and have some fun???
Here are the Details:
Dates
June 7th – June 9th 2024
Location
Mountain Pines Campground
1662 Indian Creek Valley Road
Champion, Pennsylvania 15622
(724) 455-3300
Campground details: https://www.mountainpinescamping.com/
🌟 Important notes! 🌟
There are "2 reservation" steps you must take to secure your spot!
Step #1 Make your campsite reservation on or after September 1st, 2023 (see below)
Step #2 Make your "Wanna Camp Together" reservation (see below)
Other Notes
Saturday night is a potluck dinner! You will need to bring a dish to pass.
Sunday we will tour each other's campers to share a modification, upgrade, accessory, or tip! Please see more details under the itinerary below.
STEP #1: Make Your Campsite Reservation
You need to call the Mountain Pines Campground to make your reservation and get your 10% off. When you call them let them know you are with Randi's Adventures.

Mountain Pines Campground phone number: (724) 455-3300
STEP #2: Register for the Event
Complete the form below. Do this RIGHT AFTER you have completed step #1.
The cost to register for this event is $50 per person.
This cost includes your meal for Friday night plus transportation to and from the campground and the Xtreme Outdoors factory. Unfortunately, there are no refunds after April 1st, 2024.
---
Itinerary
This itinerary is subject to change. Please check back for updates!
Friday, June 7th, 2024
3:00 PM – Let's Get the Camping Party Started!
Come to the pavilion to meet everyone and have some fun!
4:30 PM – Group Photo
Smile! We will take a group picture.
5:00 PM – Dinner
Dinner is provided. Please bring whatever you want to drink and some may need to bring a chair.
6:00 PM – Fun Group Activity
Saturday, June 8th, 2024
8:30 AM – Q & A
I'm excited to let you know Todd will again be available to answer your questions!
Todd is a wealth of technical information about Little Guy trailers. He has installed a powerful lithium battery with a solar panel setup on his Little Guy Max so he knows a lot about this. He actively participates in several Facebook groups answering how-to questions for beginners as well as helping experienced campers who come across new challenges.
This is your time to ask Todd and other fellow Little Guy camper owners any questions you have relating to camping, Little Guy trailers, and other small campers!
12:30 PM – Xtreme Outdoors Factory Tour
This is going to be fun to see behind the scenes how the campers we love so much as made!
Transportation will be provided.
5:30 PM – Potluck Dinner
Please bring a dish to pass and the beverage(s) of your choice. Plates and silverware will be provided.
6:30 PM – Trivia and Prizes!
Sunday, June 9th, 2024
8:00 AM – Camper Tours!
Meet at my campsite and together let's tour each other's campers! This is such a fun way to see what others have done to get ideas that inspire us!
During this time, as we arrive at each other's camper, I will first take a few minutes to film one modification, upgrade, accessory, hack, or tip you want to share for an upcoming Randi's Adventures YouTube video. Of course, this is optional.
Together let's share our best ideas and tips to help each other out!
Noonish: Let's Say Our Goodbyes…
But only until next year's Randi's Adventures Wanna Camp Together Meetup!
It's kind of crazy to me just how fast time flies by. So, although it will be a year until we meet again… we'll be catching up and creating new memories before you know it!
---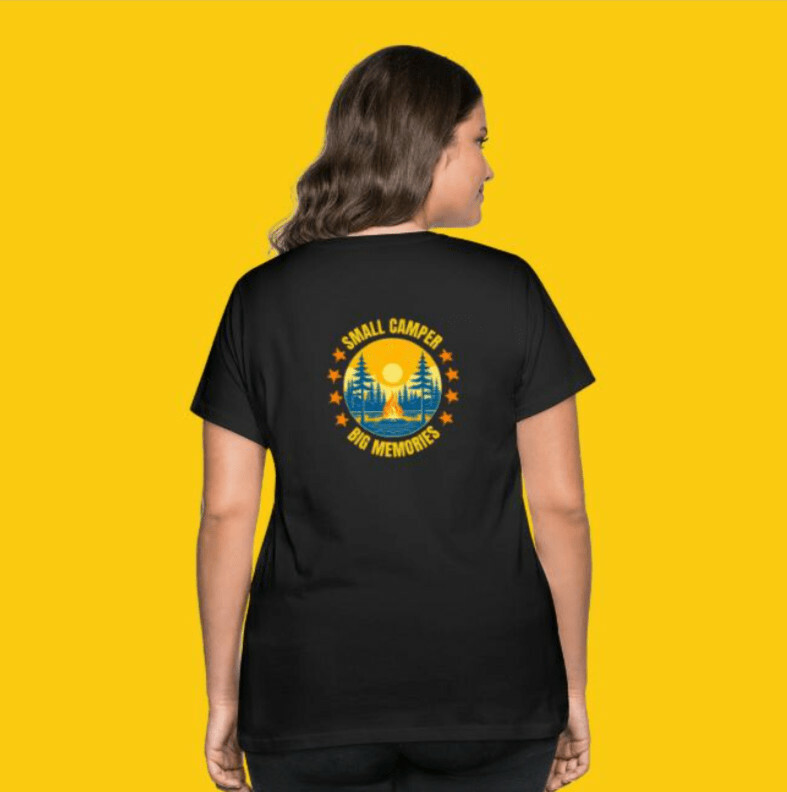 ---
Need to get a hold of me?
You can use my contact form here: https://randisadventures.com/about/
Can't Make This Event?
Be sure to subscribe to my newsletter for more upcoming events… because I don't want you to miss out!